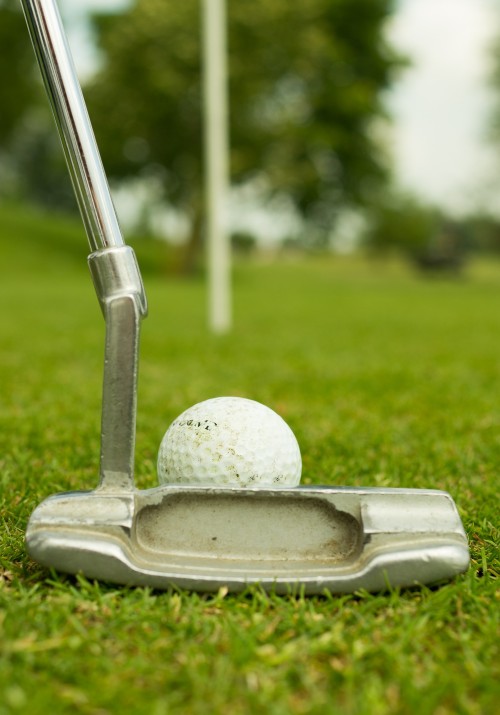 Golf Putting Tips from a Putting Doctor - Dr Fransworth
We have examined another form of Golf Putting Techniques, and after a successful outcome, we provided the details here for our followers. This is a high end Putting Technique from Dr Fransworth who is America's leading sports vision optometrist. He is an instructor on the PGA tour and has had a long list of professional clients through the years, from Nick Faldo to Annika Sorenstam, and more recently working with Hideki Matsuyama. His books "see it and sink it" and "the putting prescription", has made more than 90% of PTA players adapt his method of alignment.
Banners Golf is the sports centre that is always following Golf Genius for new suggestions and ideas to keep our Golfers up to date. Likewise, we are going to discuss Golf Putting S.O.S. fundamentals.
Solid - hit the putt solid
Most people tend to bounce around when they putt. It will be difficult to control your speed if you don't hit the putter solid.
One of the techniques to help to get solid putts is to putt within the feet and keep the weight on the insides of the feet, making sure to keep the sternum and zipper centered and stationary. It will make it hard for you to move around, which will, as a result, make you hit the putts in the center of the blade and control your speed.
Online - start the putt on the target line
Some useful tips to help you start your putts online are:
Keep your head steady and check your eye position. Your eye should be on or slightly inside the aimed line. Keep your dominant eye behind the ball when you are lining up the putt.
Maintain a soft grip on the putter to be able to swing it freely and control its speed.
Have a square body stance and avoid having an opened or closed stance on the target line.
Use the logo on the ball (or simply draw a line on the ball) to line up the putt.
Practice short putts.
Speed - hit the putt at the correct speed
Controlling the speed makes the ball fall closer to the hole, which means a much better score. Numerous approaches can help you control your speed. You can ask your instructor or find out about them online to find your perfect method.