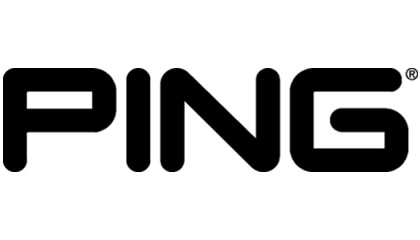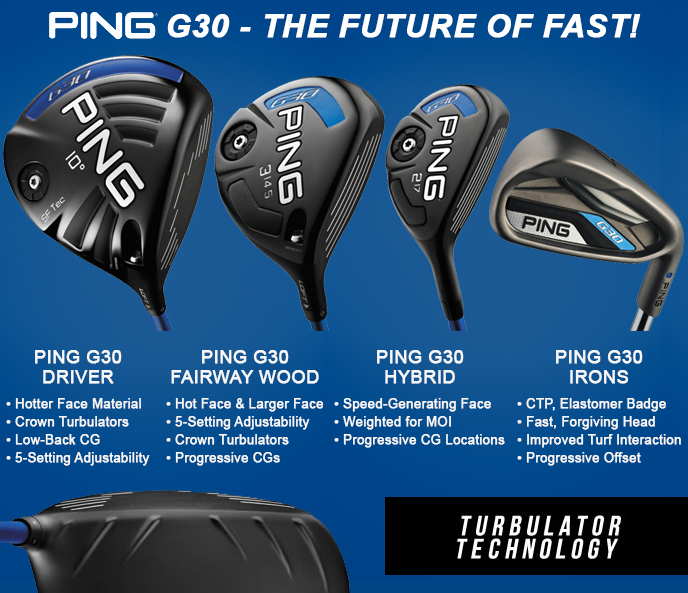 G30 SF Tec
Engineered for players whose shots typically end up right of the intended target. More weight concentrated toward the heel and lighter swing weights improve shot bend to steer the ball back into the fairway. Crown turbulators generate greater clubhead speed and ball velocity for long, accurate drives. The new T9S face material optimizes face deflection for higher ball speeds and more distance. Launch conditions can be fine-tuned using five settings to add or subtract 1° of loft.
G30 LS Tec
The G30 LS Tec (Low-Spin Technology) driver offers a unique combination of low, stable spin with a high MOI for added distance with accuracy and control. Crown turbulators reduce aerodynamic drag to help increase clubhead speed and ball velocity for gaining distance, and lofts are adjustable plus or minus 1 degree. The T9S titanium alloy face is thin to maximize deflection for increasing ball speeds and distance.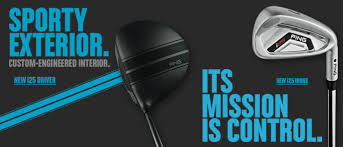 i25 DRIVER
The adjustable i25 driver is focused on reduced spin, accurate alignment, and effective shaft fitting for maximizing distance and finding fairways. Tungsten weighting lowers the CG and raises the MOI to increase forgiveness and improve accuracy. This Ti 8-1-1 driver also offers two industry-first design attributes: patented racing stripes on the crown to aid in alignment, and an innovative PWR shaft family that maintains a constant swing weight across every offering.0
i25 FAIRWAY
Compact and hot off the tee, the 17-4 stainless steel i25 fairway woods (14°, 15°, 18°) are built into a sleeker frame to enhance shot making. The tall face and low center of gravity boost ball speed and reduce spin for added distance. Patented racing stripes help with alignment consistency, adjustable lofts customize your fitting, and the industry-first PWR shaft family optimizes trajectory and feel.
i25 HYBRIDS
The compact i25 hybrids have a forward hosel axis that launches the ball high. They have far less bulge and roll than a traditional hybrid, and their straighter lead edge makes them easier to aim and control. A compressed profile and shorter heel-toe length improve turf interaction and ensure solid contact from all conditions. Progressive CG locations help optimize trajectories for maximum distance with functional distance gapping.
i25 IRONS
Engineered for a variety of players with technology that provides distance, versatility and forgiveness, i25 irons inspire confident shot making. They offer a progressive set design where each iron has a specific function with regard to the center of gravity, the bounce and the offset. A machined face and grooves deliver consistency in the 17-4 stainless steel head. The foggy chrome finish and clean cavity design create visual appeals.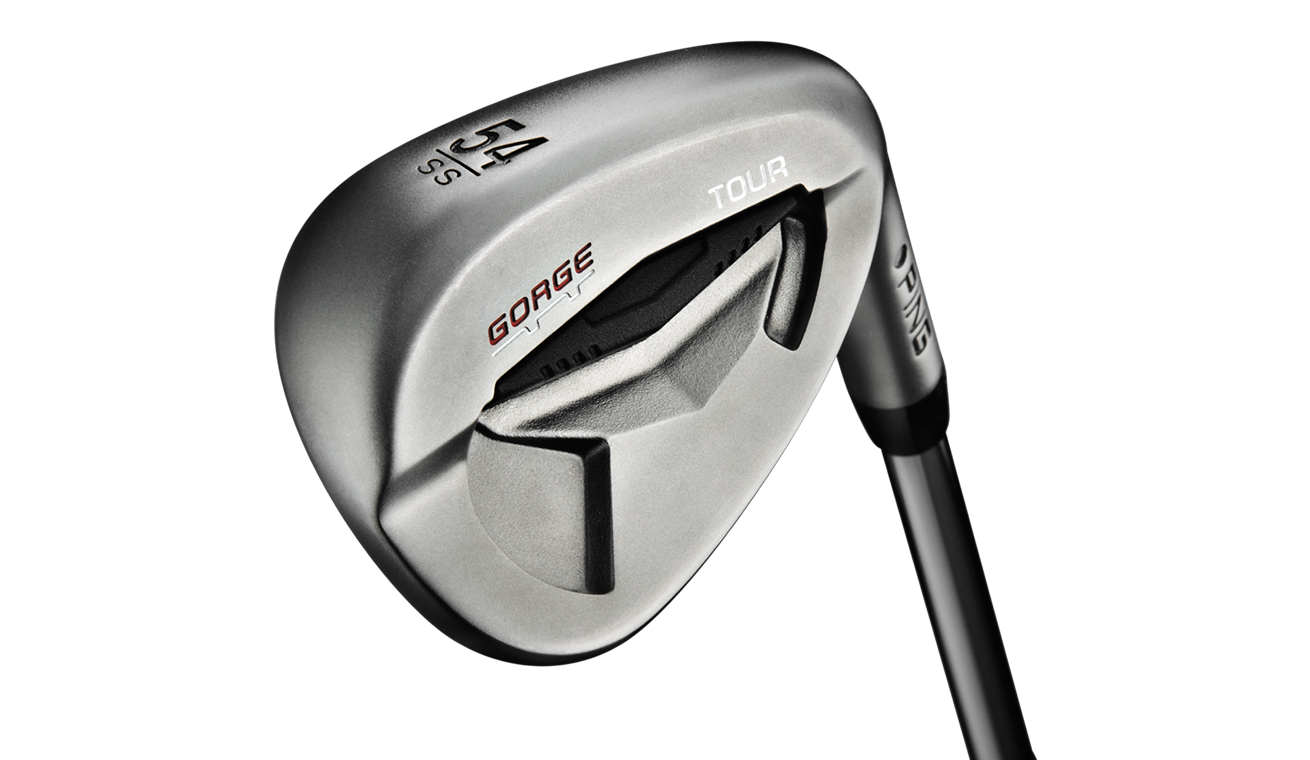 Tour
The Tour wedge features Gorge grooves, which are precision milled at PING to hold very tight tolerances for ensuring maximum spin. Combined with multiple sole options, Tour wedges optimize control and consistency. Match one of three sole widths to fit your game and playing conditions: Thin Sole (TS), Wide Sole (WS) and Standard Sole (SS).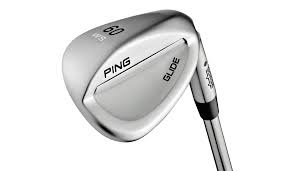 Glide
Glide wedges are engineered from the hands down (grip to sole) to ensure short-game performance by increasing spin and consistency from any distance. The Dyla-wedge grip (longer for gripping down for trajectory control), CFS Wedge shaft (weight, flex and balance optimized) and head design (moisture-repelling 431 stainless steel, 3 sole options, added bounce, loft-optimized Gorge grooves) combine to deliver our most versatile and consistent wedge line to date.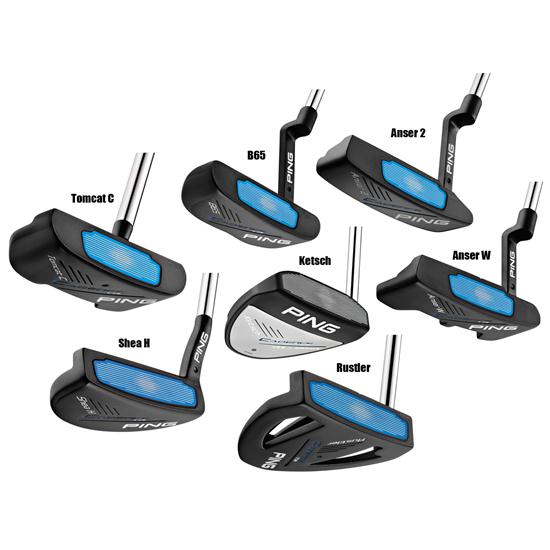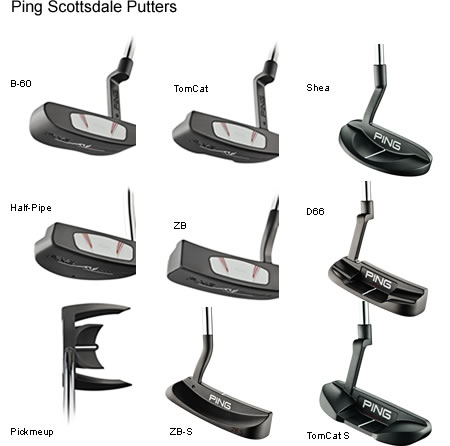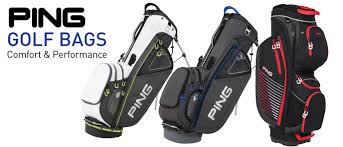 CARRY/STAND
Hoofer
Stylish and strong, whether it's carried or carted, the all-purpose Hoofer bag ensures walking comfort with practical features like easy-adjusting, dual sliding shoulder straps. A deployable rain hood attached inside
4 Series
This popular high-performance bag for avid walkers features a deployable rain hood attached inside the cushioned hip pad, a stable 24" leg span, and a slim profile with adjustable shoulder straps to enhance comfort.
e the cushioned hip pad keeps clubs protected.
CART
Pioneer
This spacious, fully appointed bag combines ample room for clubs, essentials and accessories, with easier handling and maneuverability. The 15-way top with new integrated lift handles maximizes club management and transport. An extra-large insulated beverage pocket is one of many features that optimize comfort, organization and convenience.
Traverse
Designed to enhance function and convenience, the Traverse bag for 2015 features a larger 14-way top with roomy dividers, rugged rip-stop polyester construction, and vibrant, eye-catching color schemes to distinguish the PING brand at the course. A soft-molded, front-facing lift handle makes our lightest cart bag feel even lighter.
PING DLX
Tour-inspired materials, refined styling and new conveniences give this robust design a fresh appeal and provides every accessory. Wide club wells, 10 pockets, soft-molded handles and a durable polyurethane exterior ensure that the PING DLX bag will accommodate every need and hold up to the heaviest use.
Rhapsody
Our lightweight premium ladies cart bag offers a spacious 14-way top with cushioned dividers and 10 pockets, including 2 large apparel. A soft-molded, front-facing lift handle makes our lightest cart bag (approx. 5 1/2 lbs.) easy to maneuver. A stylized PING women's logo and appealing Tropic Teal accents provide visual continuity with the Rhapsody clubs.
Tour Staff
The bag that PING tour pros and recreational players alike rely on offers both the ultimate in organization and clean, sophisticated styling. A six-way soft-cover top manages your clubs and nine roomy pockets store everything from large apparel to small valuables. Solidly constructed, the Tour Staff bag offers a symmetric design that allows it to be carried either on the right or left side.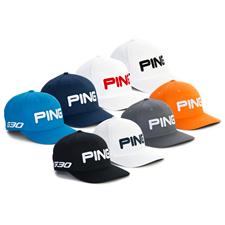 G30 Tour Structured
98% performance polyester, 2% Spandex
PING logos on front and back
G30 logos on left and right wear
Headband with Sensor Cool Technology
Pro Back Flex Fit closure
As seen on Tour
S/M and L/XL sizes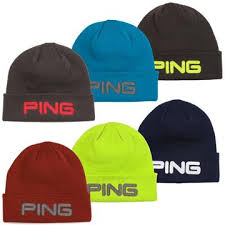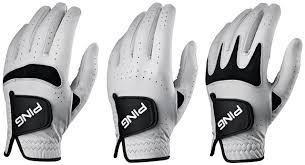 Sensor Tour Glove
Premium Solite® Cabretta leather offers a soft, light texture for enhanced flexibility and superior grip
Pre-curved fingers engineered for a natural fit & feel
Sensor Cool Technology in wristband wicks moisture away to ensure comfort and improve durability
Perforated Velcro® closure maximizes ventilation
Finger vents and perforations optimize breathability
Men's-only sizes: LH [S,M,ML,L,XL], LH Cadet [M,ML,L], RH [M,ML]
Sensor Sport Glove
Premium Solite® Cabretta leather offers a soft, light texture for enhanced flexibility and superior grip
Pre-curved fingers engineered for a natural fit & feel
Sensor Cool Technology in wristband wicks moisture away to ensure comfort and improve durability
Perforated Velcro® closure maximizes ventilation
Finger vents and perforations optimize breathability
Lycra spandex integrated with Sensor Cool Technology for a custom fit and lasting comfort
Men's-only sizes: LH [S,M,ML,L,XL], LH Cadet [M,ML,L, XL], RH [M,ML,L, XL]